WHAT ARE MINI HUDDLES?
An
Intimate Version

of our Flagship Huddle Events

It doesn't go bigger than this (unless you join our full version of Huddle!). At our Mini Huddles, we guarantee you face-to-face time with leading retailers in your category. Period.

In one hour we schedule a series of 10-minute meetings with a series of major retailers. You get to speak to ALL of them and get a chance to introduce your brands and products. All buyers are handed tablets to access information about your products, request samples, and follow-up to keep the conversation going on our powerful digital platform post-event.
HOW WE CAN HELP
Why should I join?
Facetime with UK leading retailers
It doesn't get bigger than this! Our huddles are a unique opportunity to meet leading retailers from your category in one place. We bring them to you.
Fully integrated technology
Buyers will have devices on-hand to provide feedback and take actions. Product Guru will be following closely all activity and actions to ensure effective connections and follow up.
Easy and Convenient
Mini Huddles makes getting in front of buyers easier than ever. No setup involved, no fluff, just very productive speed-dating style meetings with multiple buyers.
Limited spaces
We have strictly limited spaces to supercharge interactions between brands and buyers so no one is fighting for attention.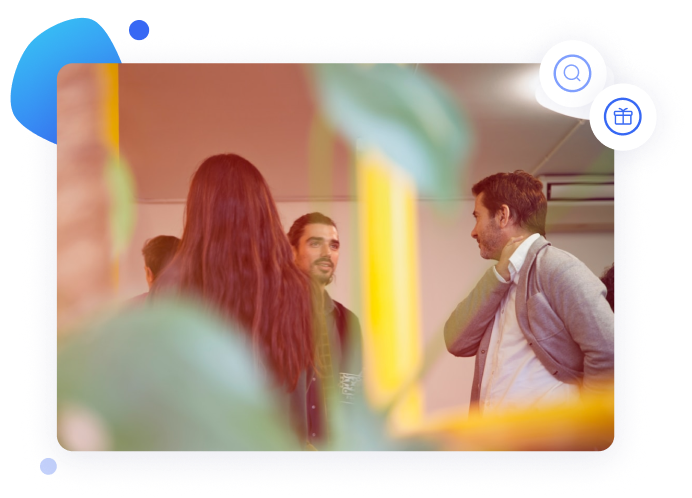 HOW TO GET INVOLVED
Showcase your brand at our
Spring sessions.
Make the best first impression at our Mini-Huddles events this April in London. We have a series of events to put your brand in the spotlight. Check our upcoming events for dates and details.
Join us in London. Let your brand shine.
Explore all
WHO CAN JOIN US?
Designed with the
best interest

of brands in mind.

We go the extra mile to get top-level buyers into the room and give unique opportunities to challenger brands to shine - this is what we do. Then, the power is in your hand. We're very proud so many challenger brands have made it onto the shelves of major retailers as a result of joining our events. Our huddlers have secured listings with major retailers and we couldn't be more excited for them.

Join our Mini Huddles
TESTIMONIALS
What Do They Say?
The brands who have joined our events were blown away by the format of our Huddles. They love them and are always very happy to share their very positive feedback. Time for you to experience it too!
Find out more about some of the amazing brands who found success at our Huddles from our dedicated success stories page.
See our success stories
"It's been fantastic. It's amazing chance to meet some buyers you may have been emailing for several years trying to get in front of them. As the time is 8 minutes and helps you focus and be concise as to what you want to offer that client. We're pleased to say we signed a 5-year contract with The National Gallery. Very positive experience."
Christopher Robinson - Founder of G&Tea